GLOBAL CLASSROOM: FOOD SECURITY DESIGN JAM


Client: University of Toronto Scarborough

Date: October 22, 2020
Location: Virtual on Zoom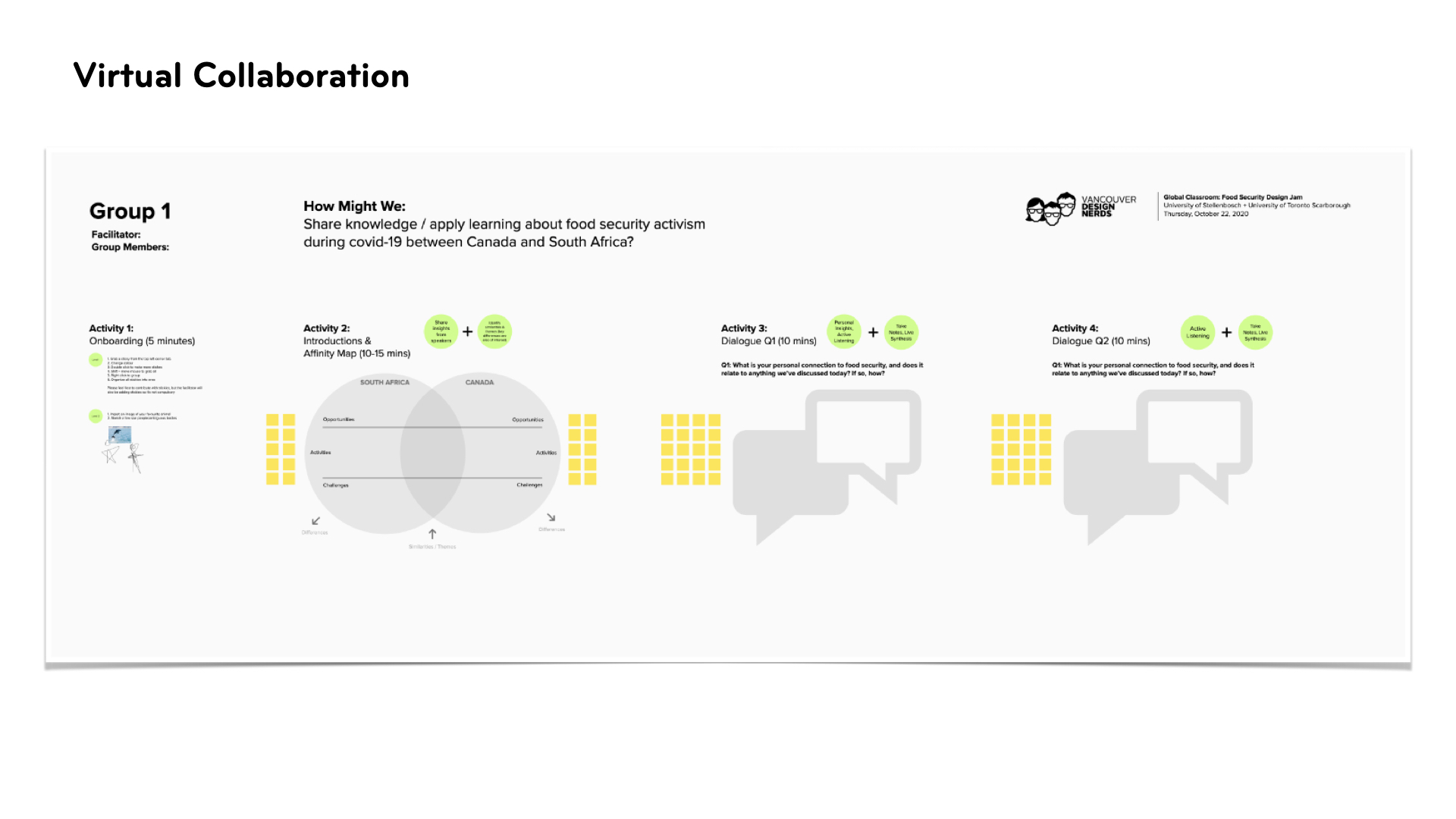 The Global Classroom series brings together students from around the world in a collaborative online format for cross cultural engagement and learning. The latest event in the series, the Food Security Design Jam, is a collaboration between the Vancouver Design Nerds, the University of Toronto Scarborough, Ontario, Canada and Stellenbosch University, Cape Town, South Africa.
At this virtual workshop, student participants and activist speakers from both locations shared their stories and ideas on the topic of food security activism during Covid-19.
VDN Lead: Jesi Carson
VDN Tech Host: Julien Thomas
Read a detailed analysis of
this Jam on Participedia︎︎︎
or view it on the
VDN website︎︎︎
.
MORE DESIGN JAM EVENTS︎︎︎