MISSING MIDDLE PUBLICATION


Client: Haeccity Studio Architecture, for Urbanarium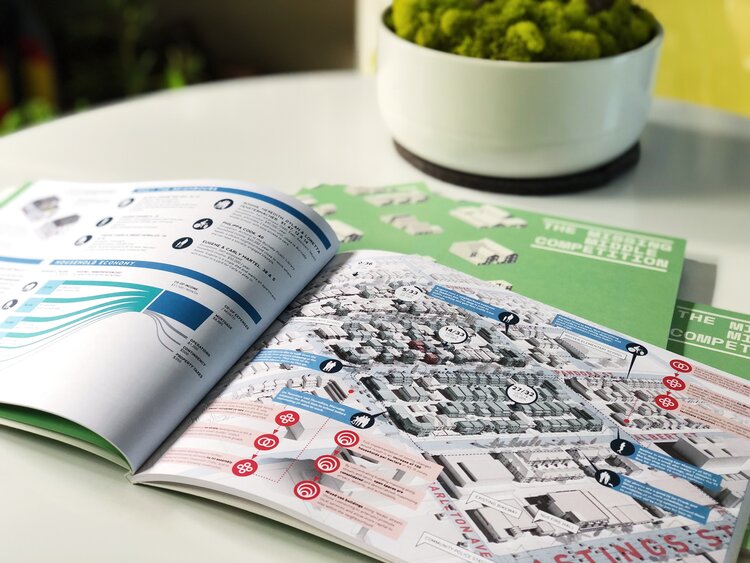 In 2018, the Urbanarium held an open design competition to develop and present exciting options for addressing Metro Vancouver's affordability and social health challenges. This publication highlights the winning designs and their innovative policy recommendations.
I contributed to graphic design, layout, and content editing with Shirley Shen of Haeccity Studio Architecture, who led design and production.
To order the book or to download a digital copy, visit the
Urbanarium website︎︎︎
.
Image Credit:
Haeccity Studio Architecture︎︎︎
.
MORE GRAPHIC DESIGN︎︎︎